Major Updates to Benefits Administration
We are excited to roll-out major updates to our Benefits Administration module. With these updates you can:
Conduct digital Open Enrollments
Configure benefit plans with various eligibility and contribution rules
Record and manage employee enrollments and offers in an organize and efficient way
Utilize ACA tracking and reporting that is synced with benefits enrollment and payroll
Deductions are automatically applied in payroll
Employer benefit cost is automatically tracked, and can be included in GL integrations
Open Enrollment dashboard: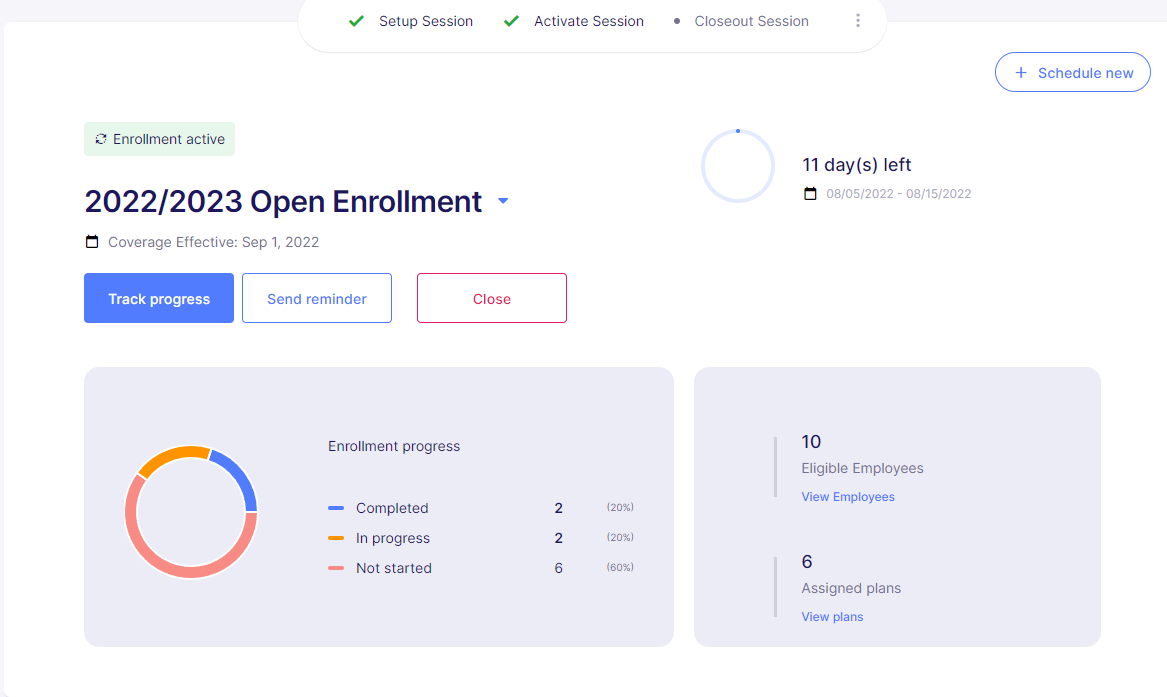 Track employee Open Enrollment progress:
A seamless & digital employee enrollment process: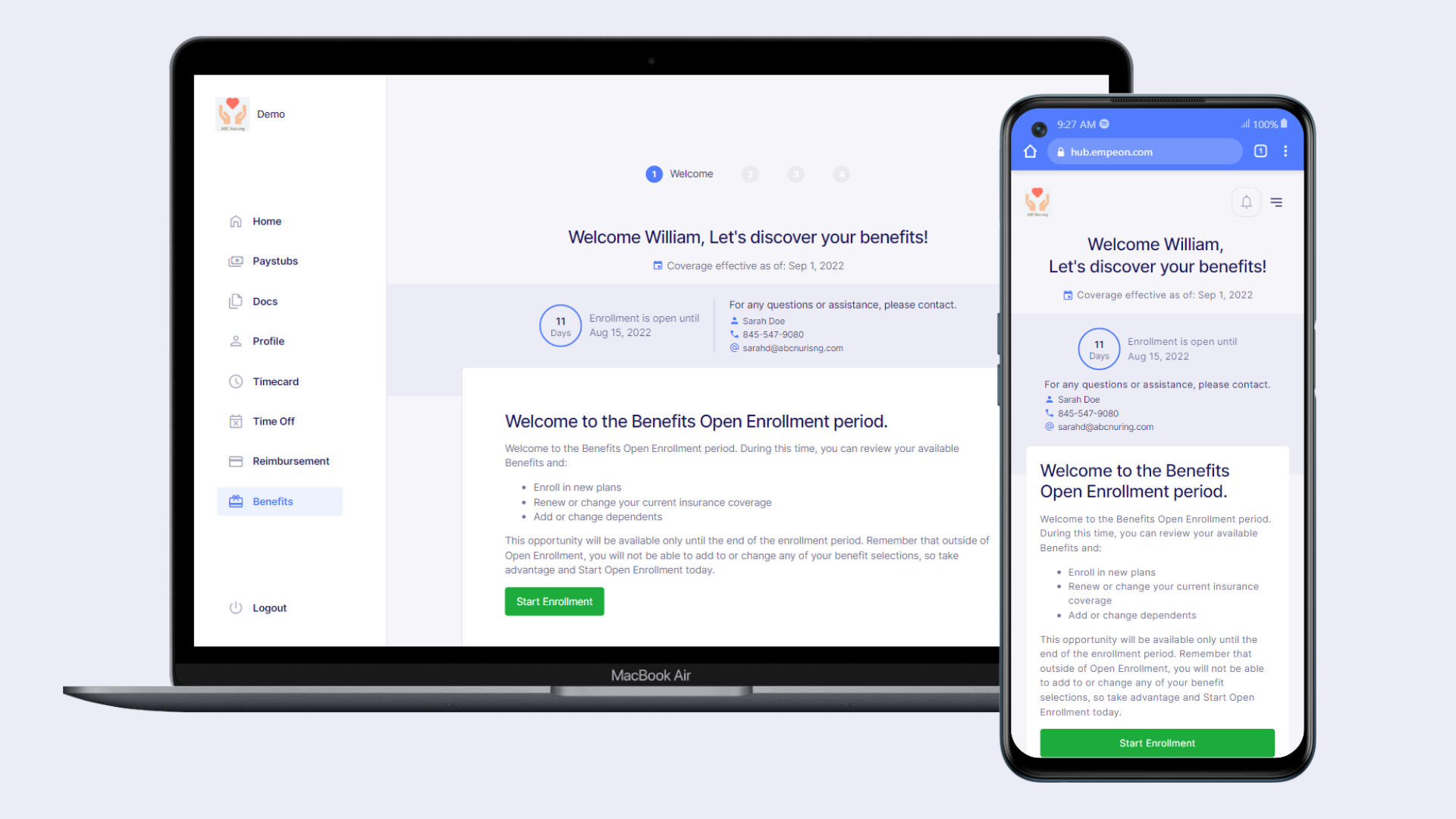 Employees can easily compare plans side by side: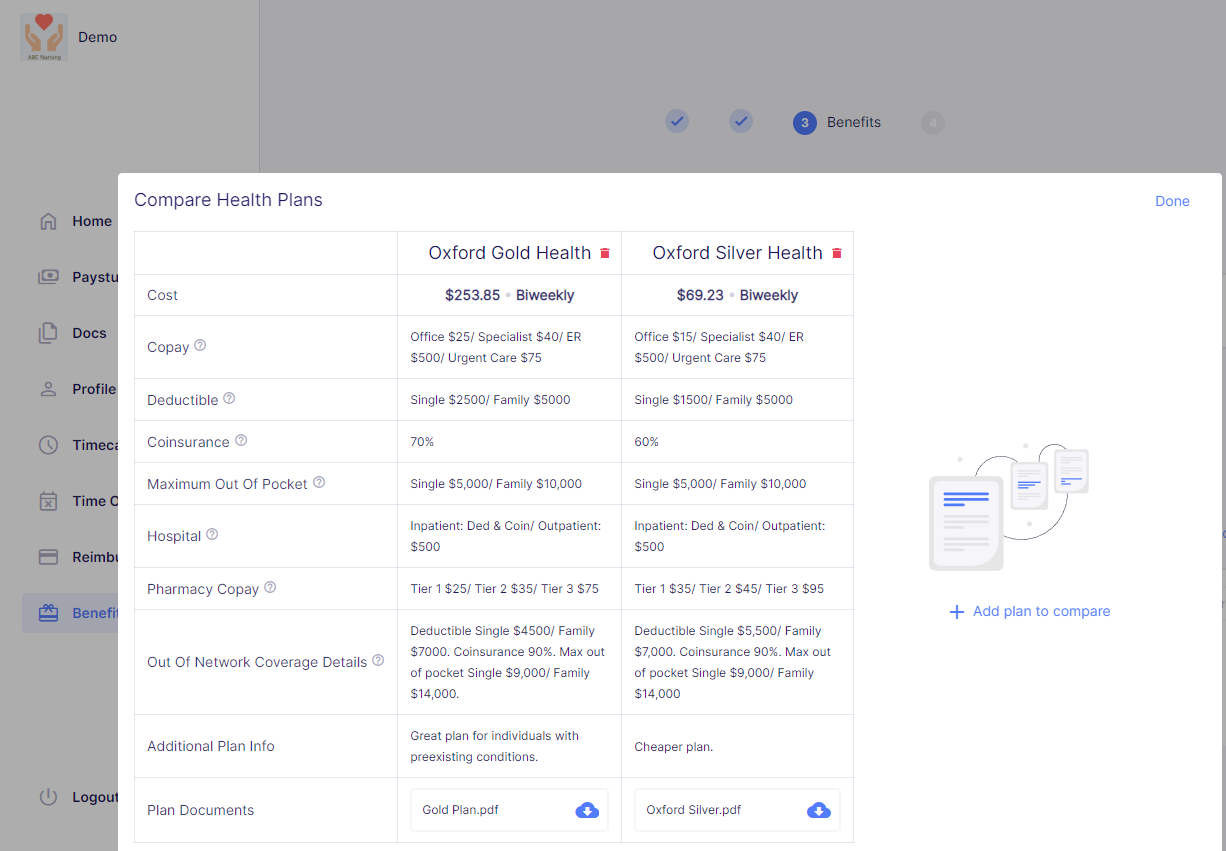 Enrollments are stored and tracked in employee profile, and payroll deductions automatically apply:

Major updates to ACA Tracking & Reporting
The updated ACA module includes:
Comprehensive year-round ACA compliance monitoring
Identifying when an ACA offer of coverage is needed
Admins are flagged if an offer of coverage doesn't meet ACA guidelines
Ability to record and manage employee offer of coverage
Ability to review ACA measurement results
Filter your benefit plan eligibility based on employee ACA status
Fully In-sync with Benefits Administration, eliminating double work
ACA Compliance Snapshot Summary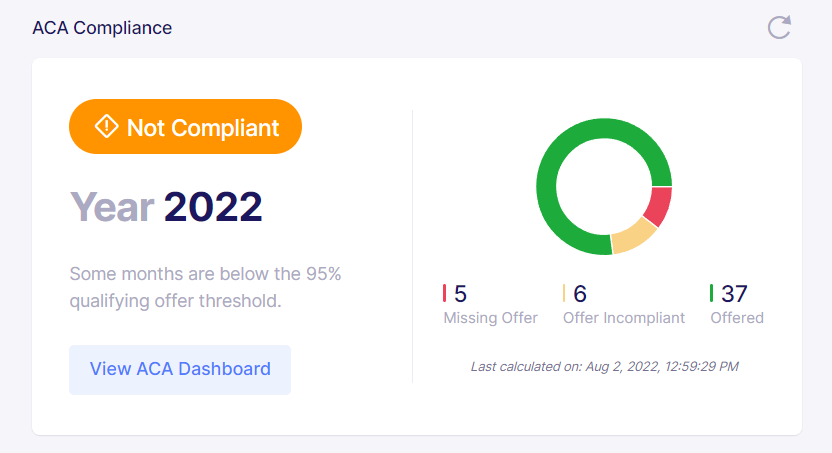 Comprehensive Year-round ACA Dashboard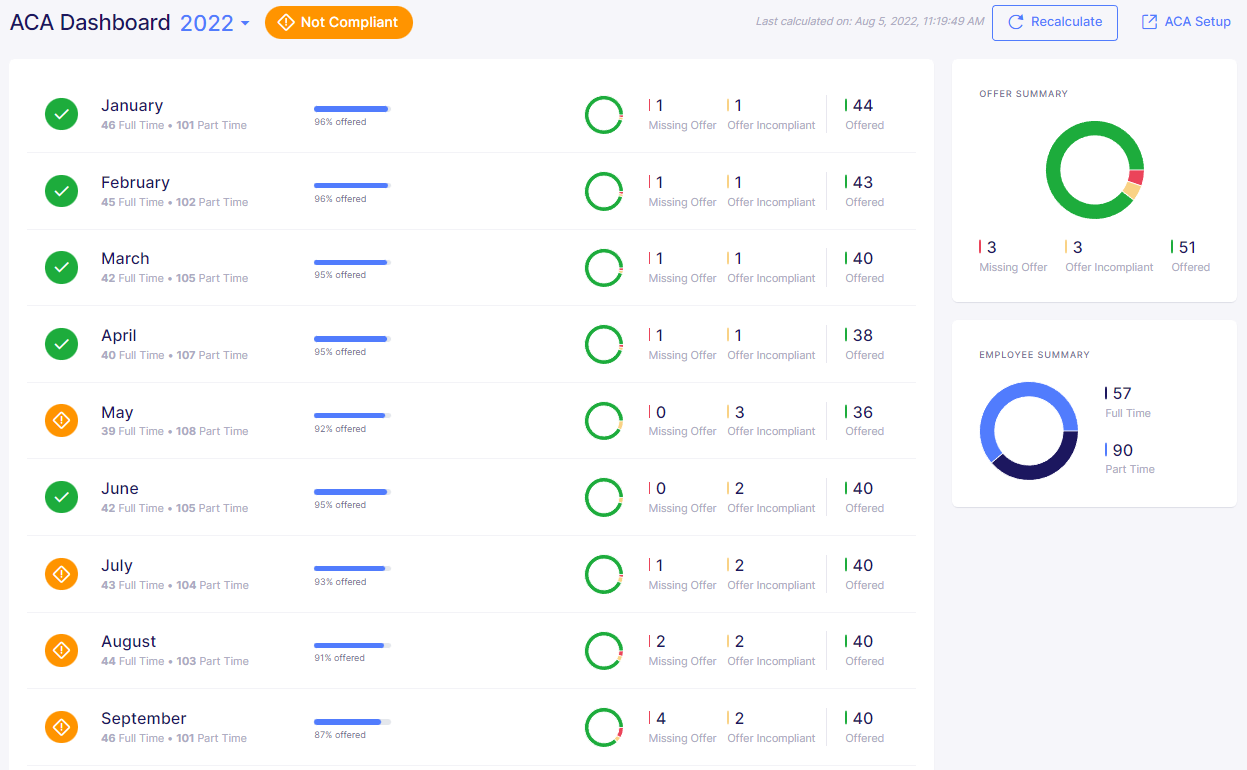 ACA Compliance by Employee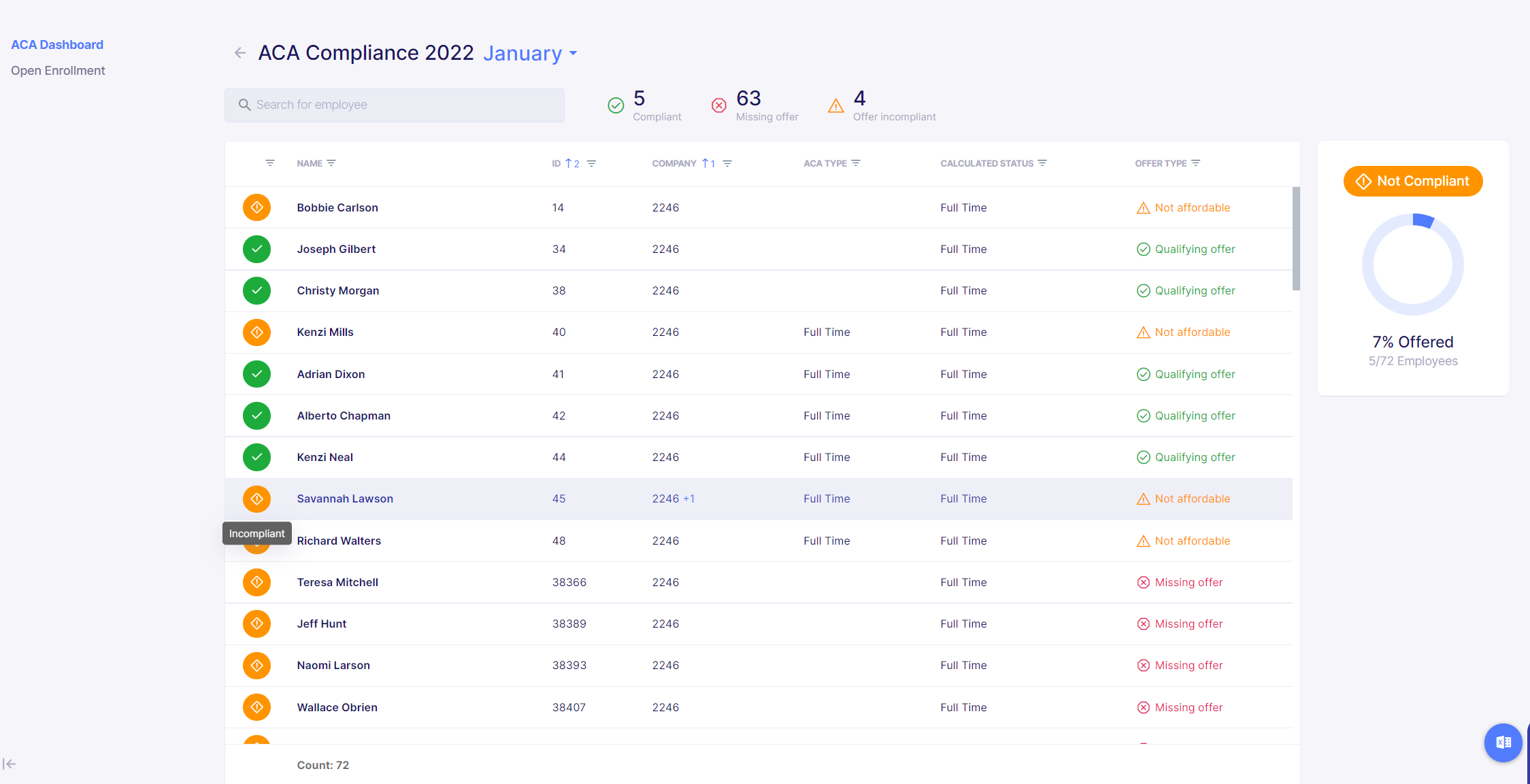 Review ACA measurement results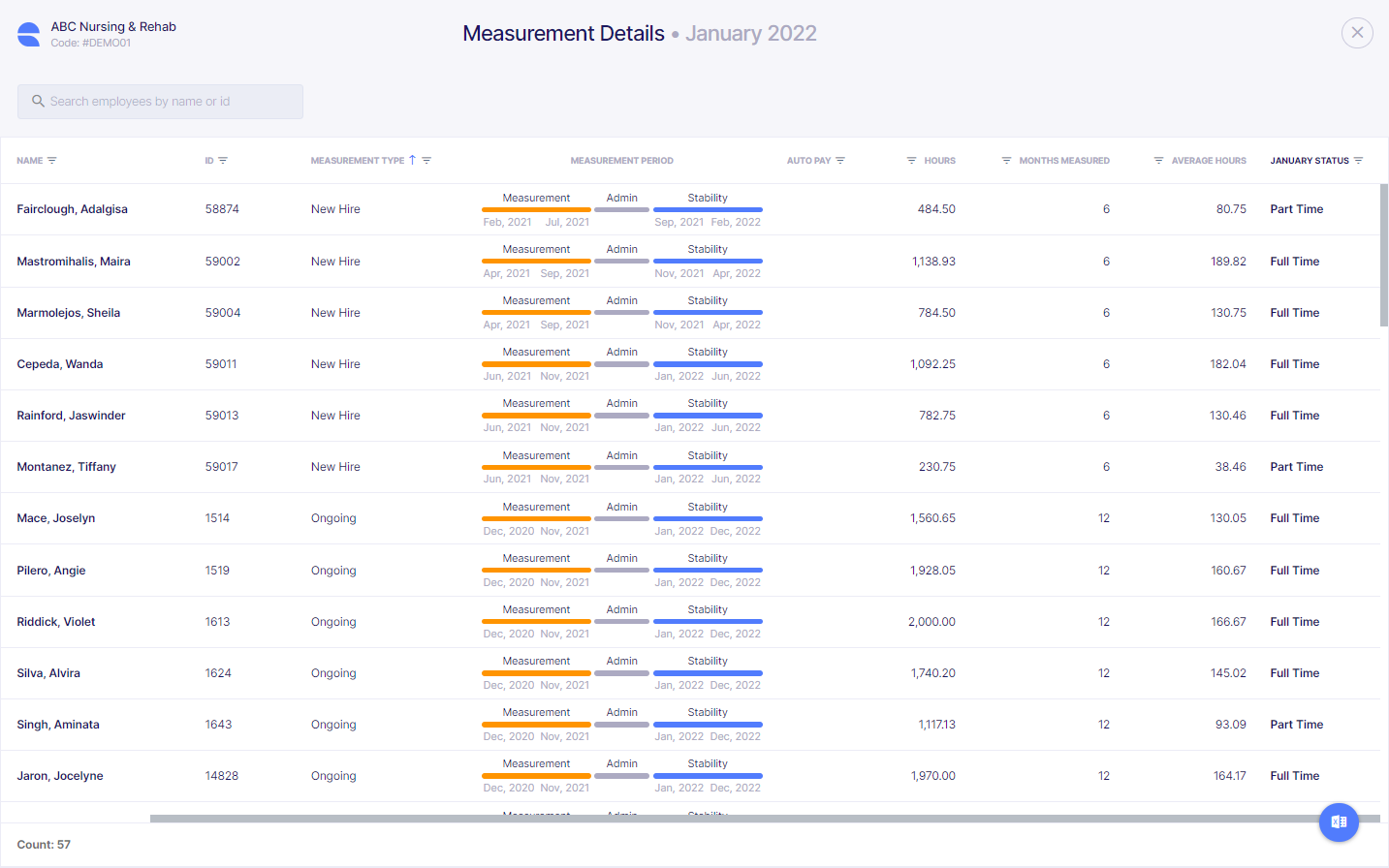 Company Dashboard Customization
Users can now manage which widgets to display in the company dashboard, and the order of these widgets.
Redesigned the Employee Inbox on Mobile
We have redesigned the ESS inbox on mobile devices in order to improve users' experience and make it easier for them to use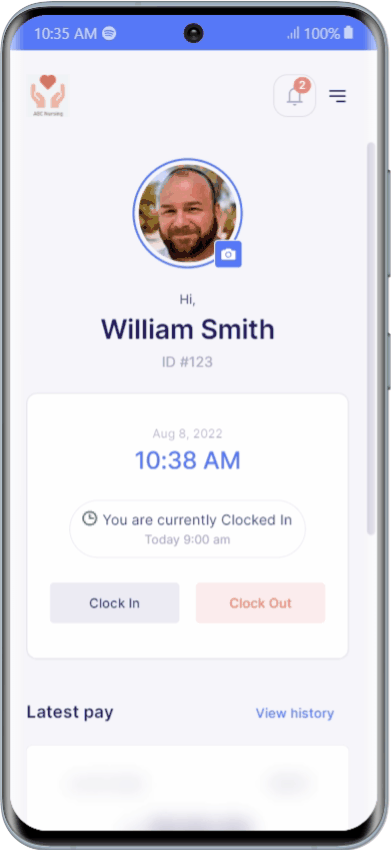 Quick Support Links
Added quick support links to help you get easier access to our support center, release notes and forms.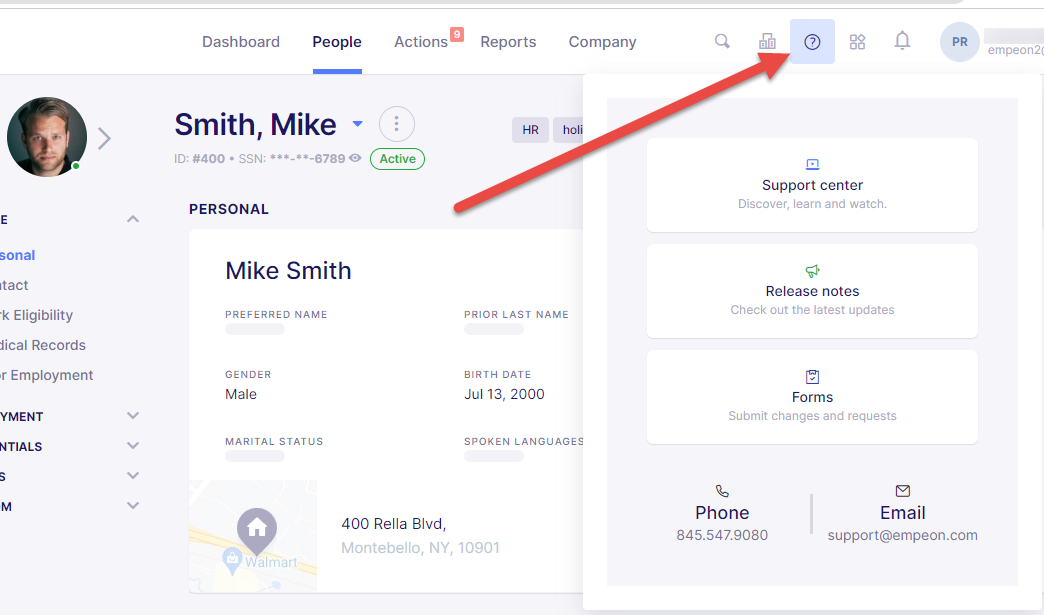 Bug Fixes
Fixed: Time Card Allocation Overrides at times would not allow editing without a refresh. This is now fixed.
Fixed: In some scenarios, when saving a Time Card, it would appear as loading until the user would refresh. This is now fixed.
Fixed: Setting a company Cost Center as default would return an error. This is now fixed.
Fixed: Auto Approve for Request & Approval items, at times would not auto approve. This is now fixed.
Fixed: In Company Accruals settings, users with View only permission were not able to to see the full accrual table. This is now fixed.