Introducing Empeon Tax Map Feature: Simplifying Multi-State and Local Tax Withholding
We're thrilled to introduce our latest feature, Empeon Tax Map, within our Employee Onboarding module. This innovative tool has been crafted to streamline the tax withholding selection process, especially for clients dealing with multi-state and local tax complexities. Our aim is to make it effortless by automatically assigning the correct tax codes based on the locations where employees work and reside.
Dealing with multi-state and local tax withholding can often prove to be a daunting task. Our primary objective is to simplify this process for you, eliminating the need for manual tax code selection.
Here's a breakdown of how it operates:
1. When extending the onboarding invitation to the employee, the hiring admin simply chooses the employee's work location.
2. As part of the onboarding process, the employee enters their home address.
3. The system then performs a seamless analysis of both the work location and home address, subsequently applying the relevant tax codes to the employee's profile automatically. Say goodbye to the hassle of manual tax code selection thanks to Empeon Tax Map.
Note! this feature is currently in beta with selected clients. More details to follow.
General Ledger Builder Enhancements
Enhancements to GL Report Configurations for "Reliable Visual" Users
"Reliable Visual" has been incorporated into our expanding roster of pre-defined GL report configurations.
For clients who utilize "Reliable Visual" as their accounting software, we have introduced a preconfigured GL report setup. You can access the GL builder by navigating to Company > Payroll > General Ledger.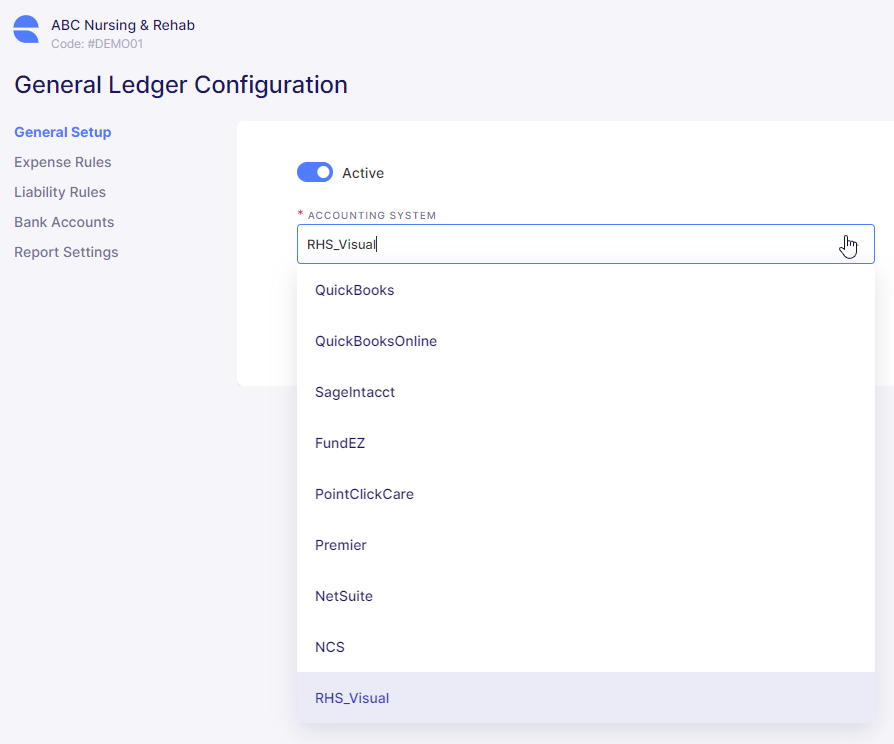 Enhanced GL Reporting Choices: Greater Flexibility for Pay Detail and Employer Taxes
Before this update, users could choose between two options for the GL report: summary or detail. The "detail" option would divide the entire GL report into pay details, including employer taxes. With the latest release, you now have the flexibility to break down the GL report by pay detail while retaining the employer taxes in a summary format.
Introducing Empeon/Keeper Partnership
We are excited to announce our partnership with Keeper, a leading earned wage access (EWA) platform for healthcare workers.
The Empeon/Keeper relationship is based on our common goal of solving the needs unique to customers in the healthcare industry with innovative, easy-to-use, automated payroll solutions.
Keeper's on-demand pay services allow employees to access a portion of their earned wages prior to payday. This means that employees can get access to their pay when they need it, rather than waiting for their scheduled payday. On demand pay can be used to cover unexpected expenses or bills, avoid costly overdraft fees, and reduce the need for high-interest payday loans.
EWA is a voluntary benefit that reduces employee financial stress related to cash flow shortfall between pay checks. Improve retention, increase productivity and benefit from a more engaged workforce.
With this partnership and the platforms' integration, customers can automate the early-payment request and payment delivery processes.
To enable the Keeper integration for your organization, please contact cs@empeon.com.
Enhanced Geo Clock-In Automation for Precise Payroll Posting
In this latest release, we've introduced significant enhancements to the Empeon mobile clock-in feature. Previously, the system captured the punch geo-location, allowing administrators to view the precise location of each punch. Furthermore, administrators could establish geofencing restrictions, ensuring that employees could only clock-in from predefined geo locations.
With this release, we've taken the geo clock-in feature to the next level by automating the process of setting the punch location for payroll posting purposes. Prior to this release, employees or managers had to manually select the punch location, which left room for potential errors. With this update, the system now seamlessly detects and configures the punch payroll allocation based on the geo-location, eliminating the need for manual intervention.
This automation not only streamlines the process but also reduces the margin for error, ensuring more accurate payroll data.
When the employee clocks in, the system captures the geo-location.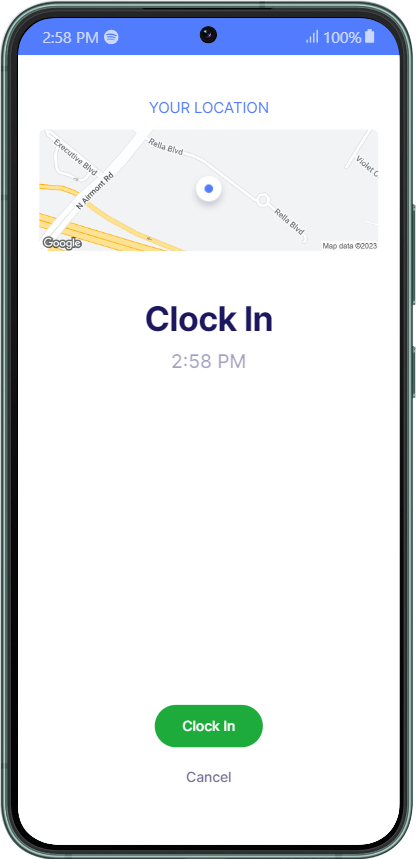 The system sets the punch payroll allocation based on the geo-location.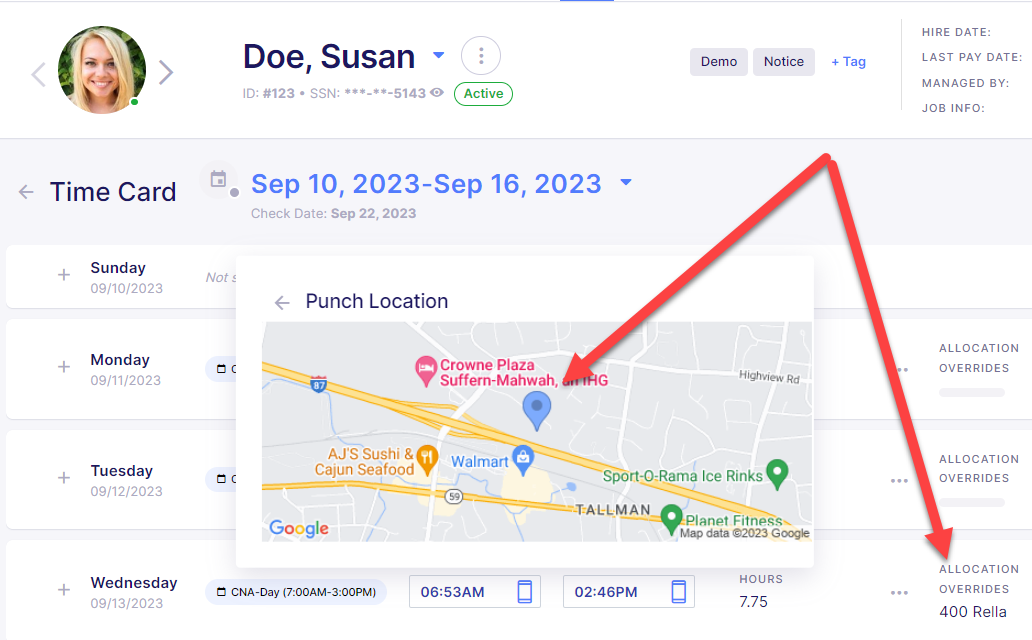 Note! In order for this feature to work, the company needs to have the Job info/Cost Center sync on. Contact your support team for more details.
"New Day Start" Configuration for Attendance
We have introduced a "New Day Start" configuration option within the attendance module. With this feature, administrators can specify the time when a new day begins for their organization. Here's an illustrative example of its utility: Suppose a facility operates a night shift from 11:00 PM to 7:00 AM, and an employee clocks in at 12:30 AM. The question arises: to which day should this punch be assigned? In the following screenshot, we have set the day to commence at 3:00 AM. Consequently, the punch will be attributed to the preceding day.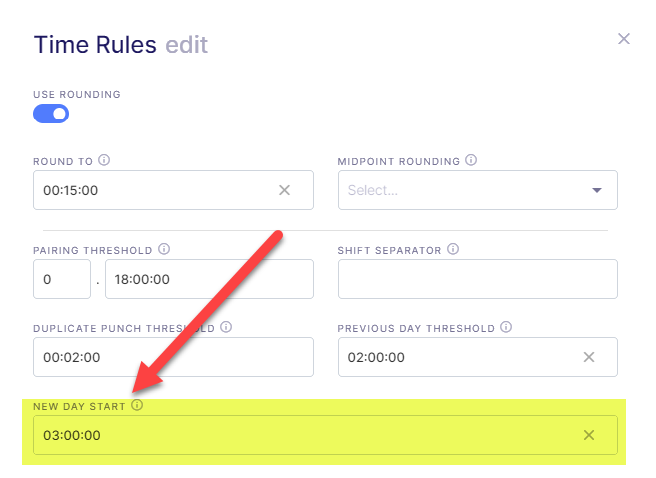 Enhancement to Reviewing Employee Miss Punch Requests - Shortcut to the Employee Time Card
Need to approve a missed punch request but want to see the full picture? We added a shortcut link to the employee timecard.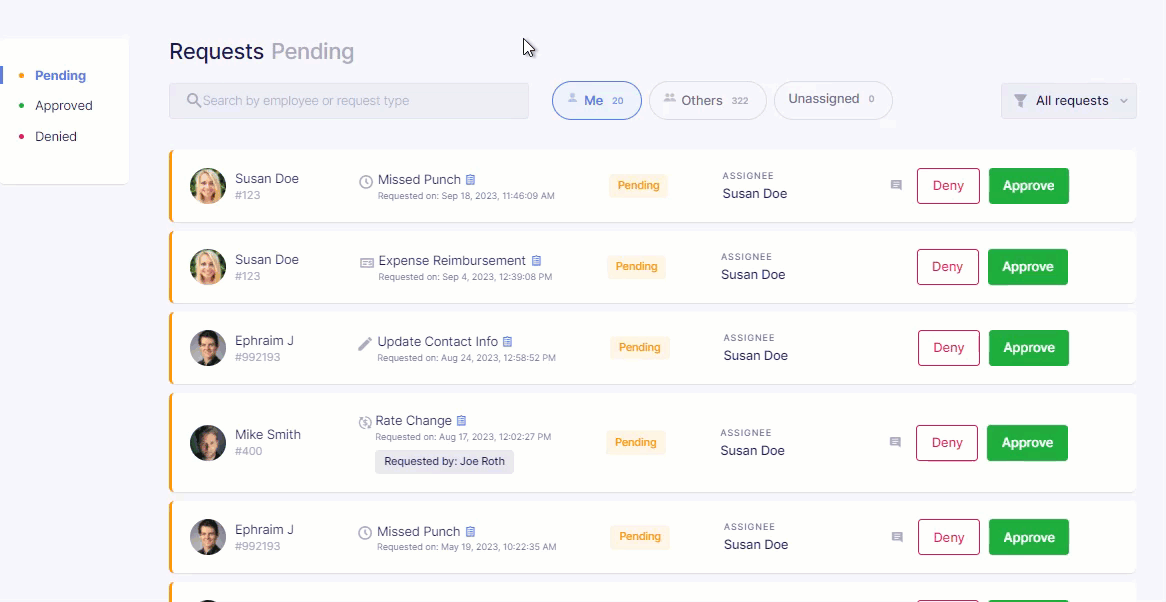 Enhanced User Security Measures
In our ongoing commitment to prioritizing security, we are pleased to announce the following enhancements aimed at bolstering user security:
Password Change Email Notifications: Whenever a user changes their password, they will receive an email notification confirming the update. This notification system enhances user awareness and security by promptly informing users of password changes on their accounts.
Minimum Password Length Increase: We have increased the minimum password length from 6 characters to a more robust 8 characters. This ensures stronger password protection for our users.
Password Expiry Policy: To further safeguard user accounts, passwords will now expire every 180 days. This proactive measure enhances account security by prompting regular password updates.
Password History Restriction: Users will not be able to reuse their five most recent passwords when creating a new one. This helps prevent the recycling of previously compromised passwords, strengthening overall account security.
Account Lockout for Failed Login Attempts: After five consecutive failed login attempts, user accounts will be automatically locked for a duration of 30 minutes. This protective measure safeguards against unauthorized access attempts.
Your security remains our top priority, and these enhancements represent our ongoing commitment to providing a safe and secure user experience.
Enhanced Public API Attendance Endpoint
We are excited to announce an upgrade to our Public API with the introduction of the Attendance Endpoint! This enhancement empowers integrated vendors to effortlessly retrieve employee punch and clock-in information.
Key Features:
Retrieve Employee Punch Data: With the new Attendance Endpoint, you can now easily fetch detailed employee punch data.
Date Range Filtering: Effortlessly filter and retrieve data within a specified date range, giving you the flexibility to access historical attendance information.
Bug Fixes
Fixed: The company Paths page was missing a scrollbar. This is now fixed.
Fixed: In some scenarios, when manually adding a new employee to the system, the user was able to skip required fields. This is now fixed.
Fixed: Onboarding bug: Previously, if a new hire had two screens open while onboarding and entered information on one screen and then jumped to the other to enter in additional information, an error would occur. Now when they jump to the second screen, they'll be asked to refresh the page to pull in any new information.