New!! Introducing Onboarding Templates and File Upload Requests!
Onboarding Templates are now available in Onboarding customizations.

By creating templates, users will be able to choose which cards or documents should be included in an onboarding packet, whether it is an employee or employer task, and whether it is required or not.
With onboarding templates, you can tailor different templates for different departments in order to make sure every department gets the data and documents they need.
One template can be set to primary and all new onboardings will default to that template.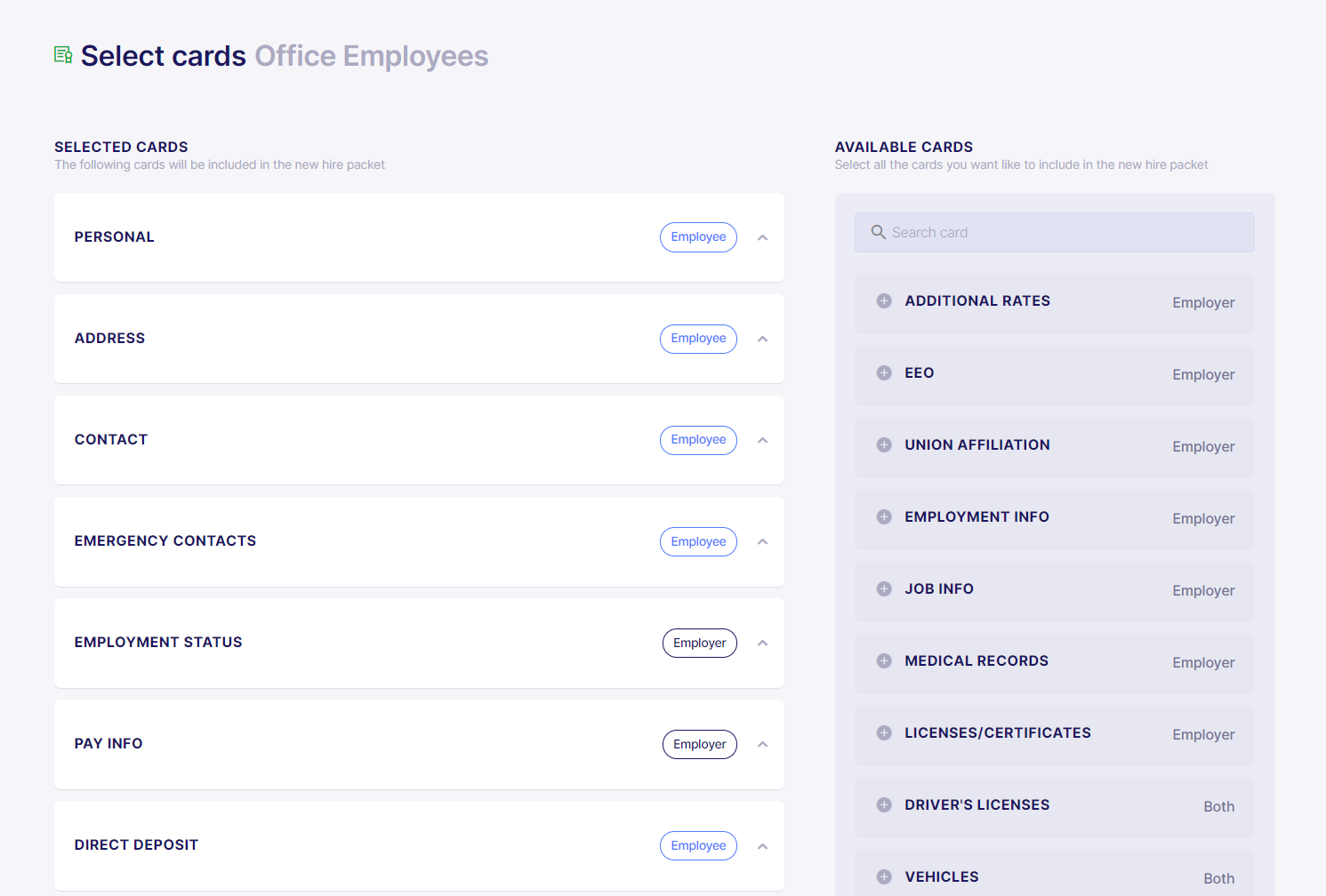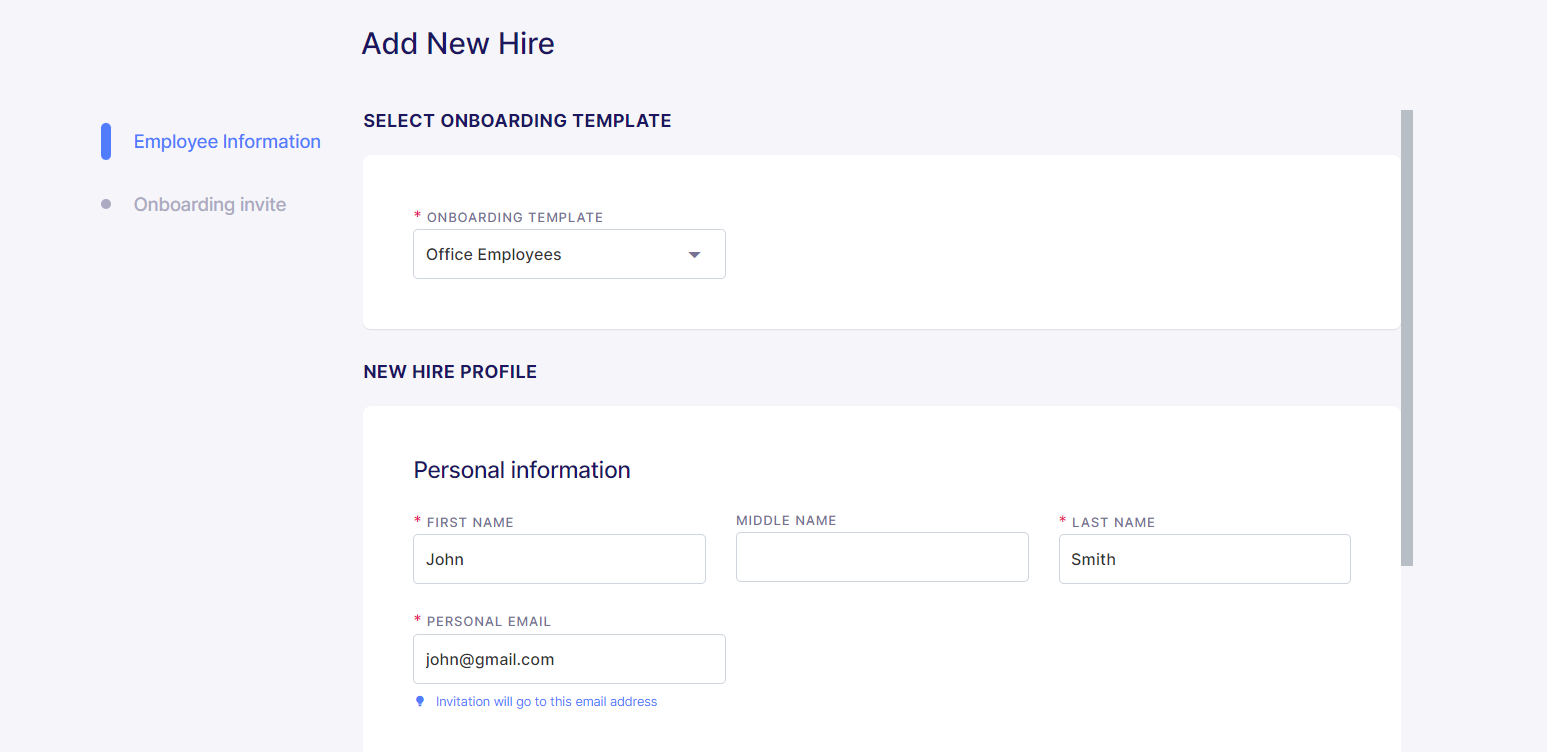 Documents can also be added to templates allowing users to create a collection of documents that will be used based on the template chosen.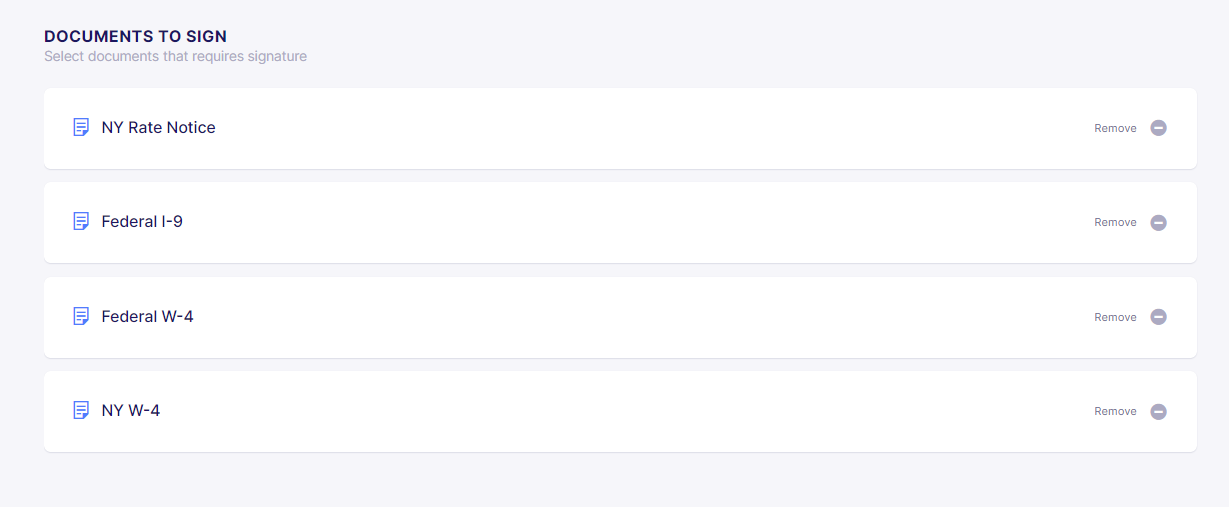 New! Onboarding Document Upload Requests
You can now request employees to upload specific documents as part of their onboarding process.

Multiple Document Uploads can be added to each onboarding template. You can set up uploads as required and add links to websites in the upload description to instruct your employees if needed. This is a great opportunity to request Driver's License, medical records, or any other records needed. Uploads can be set for employee or employer use.



Onboarding - Require employees to enter a direct deposit
We have added the option to require employees to enter a direct deposit to eliminate the option of paper checks.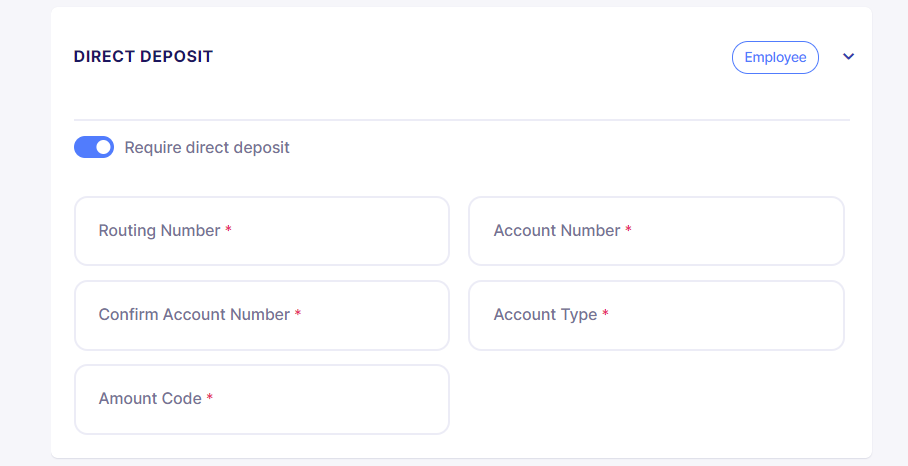 Additional Onboarding Updates
The onboarding list can now be filtered by assignee.
Document builder – The overtime rate auto-populate field has been added to Document builder to allow for management of the NY Wage Notice.
Birth Date validation has been added to ensure all applicants are age 16 or older.
Attendance Update
Employees can now view paid hours per day by earning code in addition to their clocked hours.
Employees can now submit a Missing Punch Request directly from their employee time card in the Employee Hub portal. You can then review and approve the request and the time card will be automatically updated.
PTO Updates
ESS PTO will now allow for employees to request payment for prior days off.
PTO requested hours will default based on employee's scheduled hours for the days requested.
An additional permissions level has been added to assign separate access for PTO approvals. This will grant access to approve PTO requests without access to the full Accruals module.
Annual accruals will prorate when the rate changes midyear.
Reporting Updates
Preferred name has been added to the employee list column chooser.
A Live report is now available for emergency contacts reporting.
Bug fixes
Fixed - When making a change to a report that is set to go to File Room, the system would remove that report from being sent to the file room.
Fixed - The system would randomly prevent making changes to existing reports
Fixed - Roll back accrual hours for negative pay hours but doesn't adjust for positive