Onboarding - Automatically assign new-hires to the initiator
We added the option of selecting "Initiator" as an assignee when setting up onboarding customization. Choosing this option will dynamically assign an onboarding invitation to the person who sent it, and it will appear in their list as "assigned to me".

To use this feature, go to the Company > Onboarding > Onboarding customization and change the assignee to the Initiator.

Onboarding - Users who have filtered permission can now access onboarding
Up until now, users who had access to only specific employees were not able to access the Onboarding module; we have added now the ability for filtered users to add new hires and manage them based on their permissions.
Onboarding - View all new hires assigned to you
It is now easier for you to see the new hires assigned to you, so you can better manage them and stay on top of your new hires.
You can easily switch between "Assign to me" and "Others" to see new-hires assigned to other people in your organization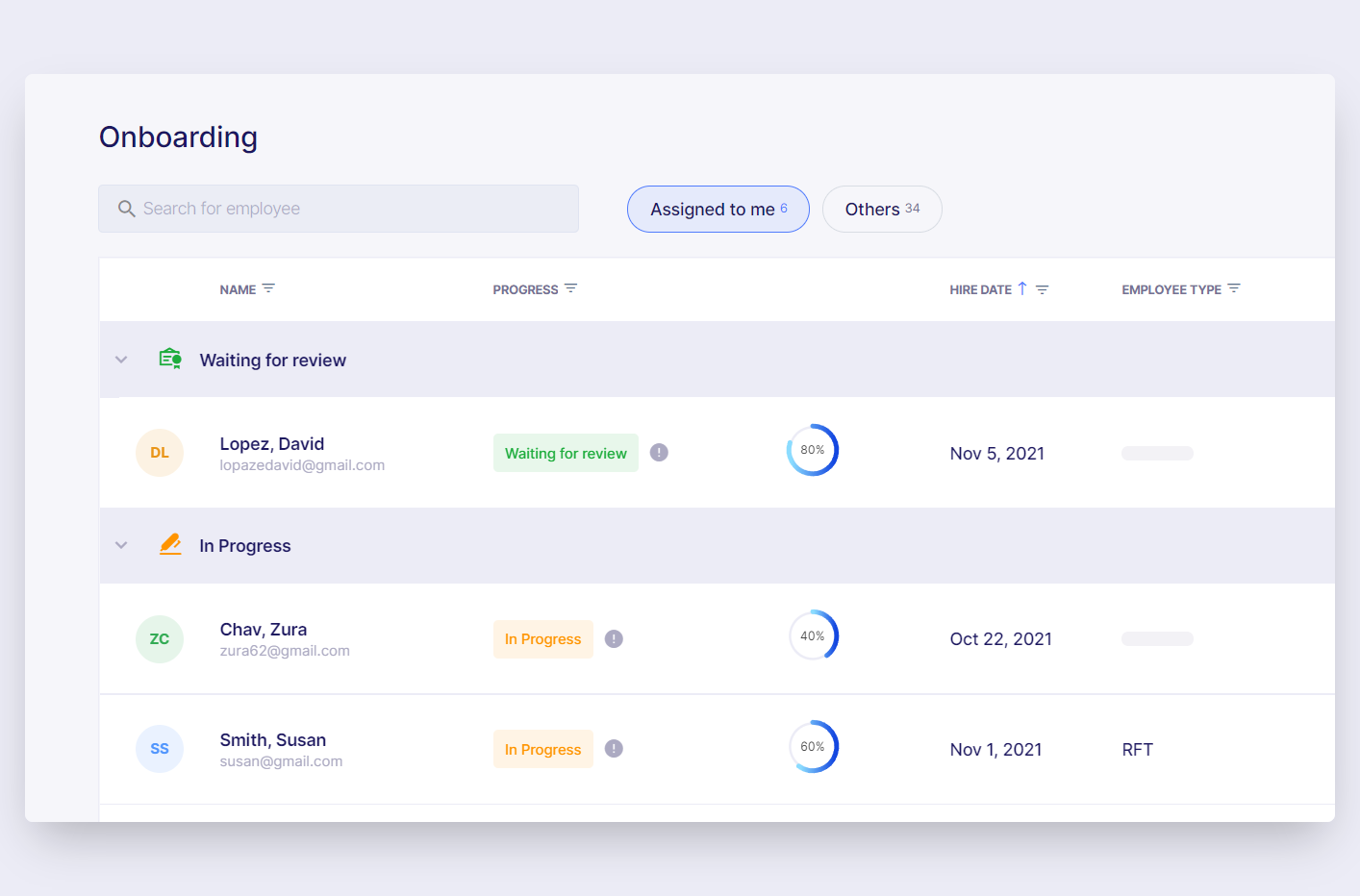 Onboarding - Pay info, Cost Cost centers and job info is now available on the invite page
The onboarding invite page now includes the option to assign Pay info, Cost centers and Job Info (such as department, location, division) prior to sending the invite.
Please use the following link to inquire about our Onboarding module.
Company Search enhancement
Company search allows now to search for company codes containing the characters searched, instead of specific characters. For example, typing "8b" will return "2568b" rather than requiring you to enter the full company code.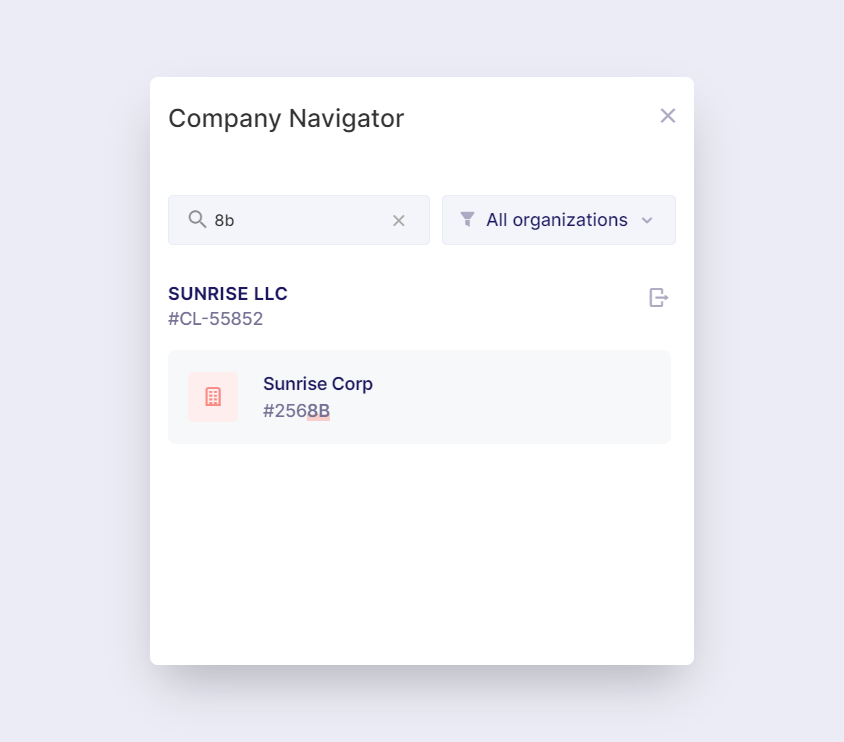 Keyboard shortcut list
In order to increase productivity, we created a list of useful keyboard shortcuts that can be used for more efficient work.
For example pressing "/" will open the global search option to search for any employee in your organization, or "ctrl" + "g" to quickly navigate to any card in an employees' profile.
The list can be accessed by going to your account profile (top right corner) > Keyboard shortcuts.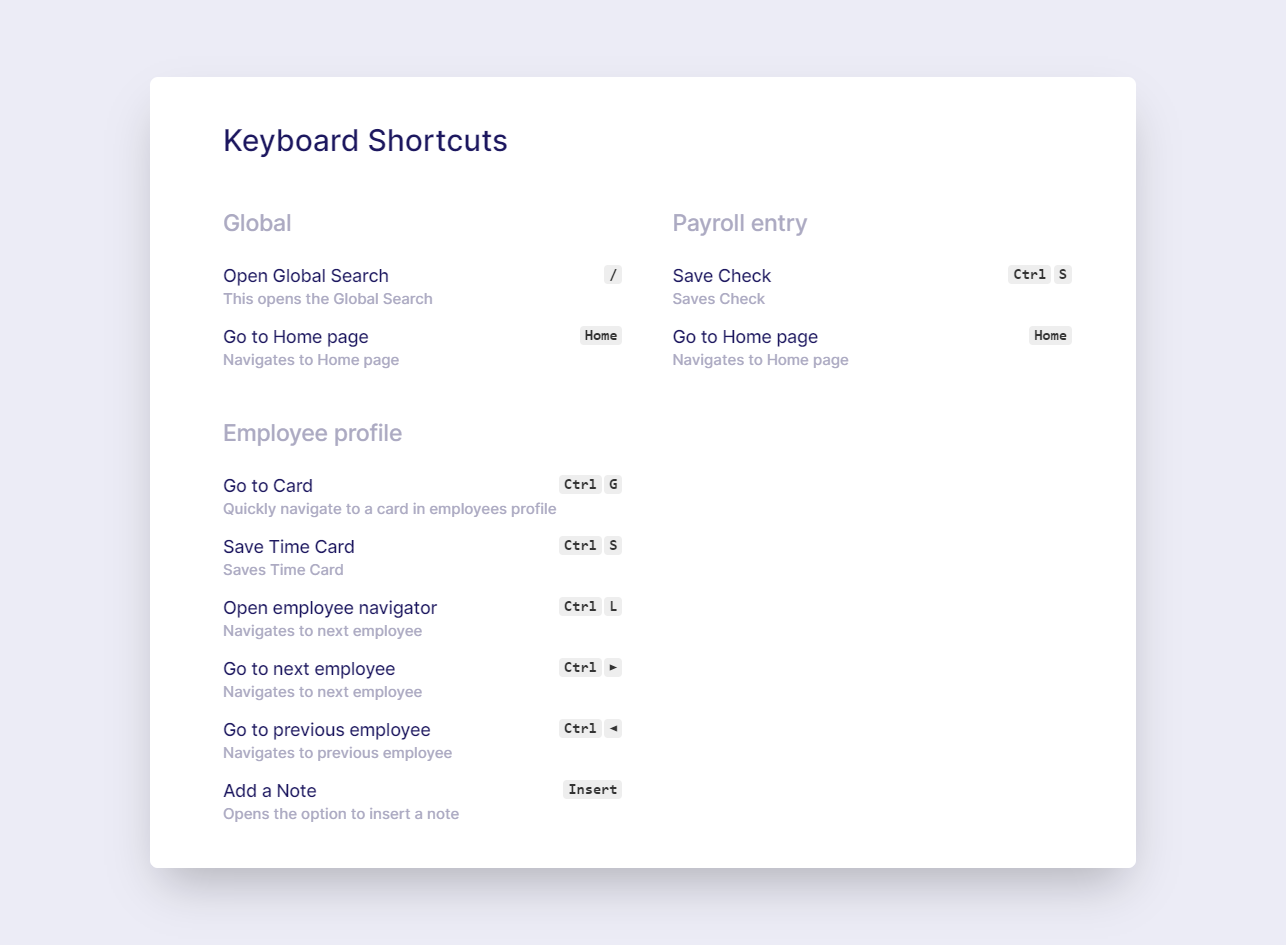 Medical records table view
Medical records for employees can now be displayed in a tabular view, making them easier to understand and review.

Tip: You can download all the records to excel, by clicking the download icon.
________________
Fix - Columns chooser can now search columns with two words, until now, searching a column which contained two words would return no results - this is now fixed.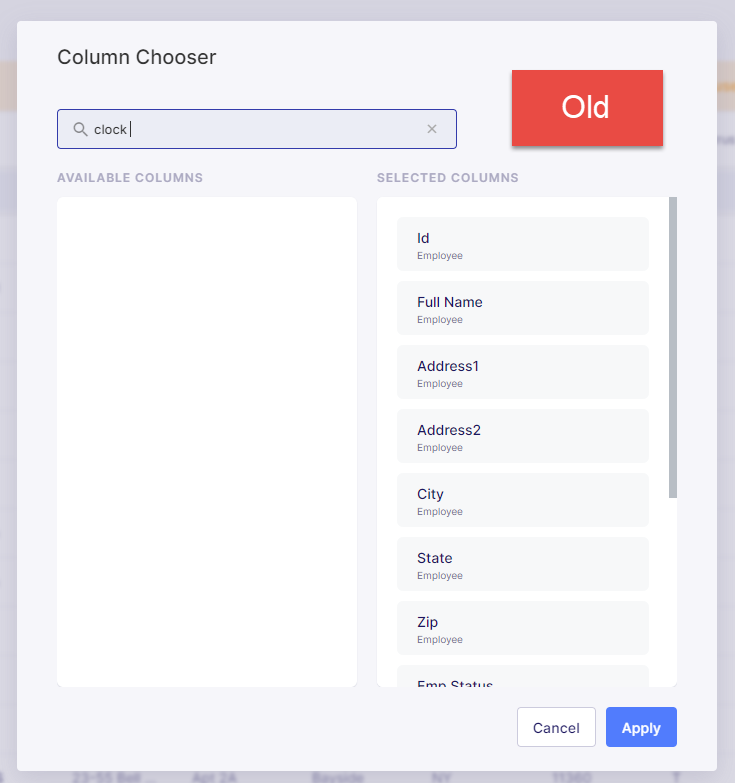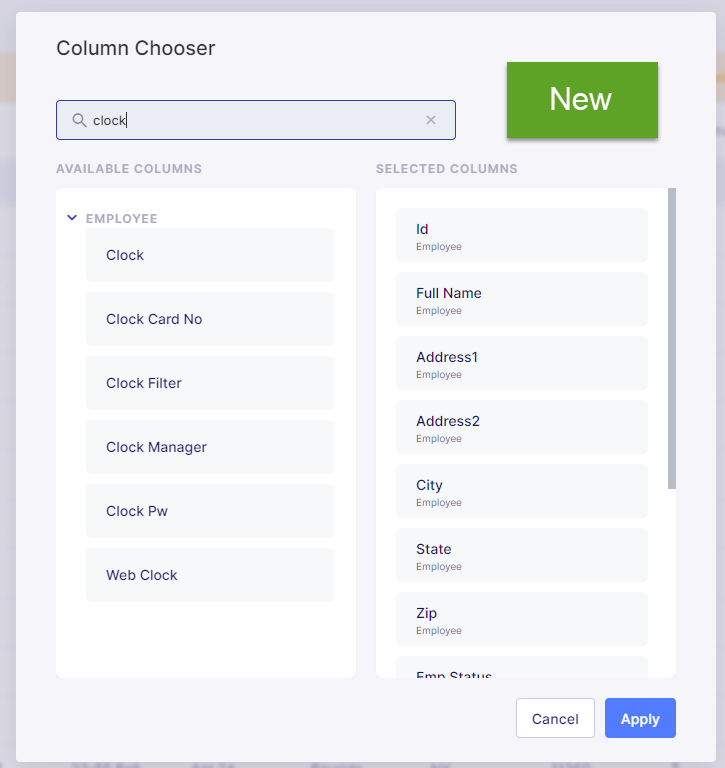 Fix - Special characters were being clipped from column headers in the gross to net report - this is now fixed.
Fix - Assignee request count for ESS Requests would not update unless a manual refresh was performed - this has been fixed and the request count will update automatically when a new request is submitted.
Fix - The performance of our New Hire Page was improved for companies with lots of CC levels, as the CC dropdowns sometimes stuck on the page when there were a lot of CC levels.
Fix - Users with touch-screen laptops could not clock in through their laptops - this is now fixed