Reopen a New Hire Packet
Hiring Admins can now reopen a completed new hire packet. This is useful in a case where the new hire submitted wrong information which needs to be corrected. Another scenario would be if the hiring admin would like to request additional information from the employee.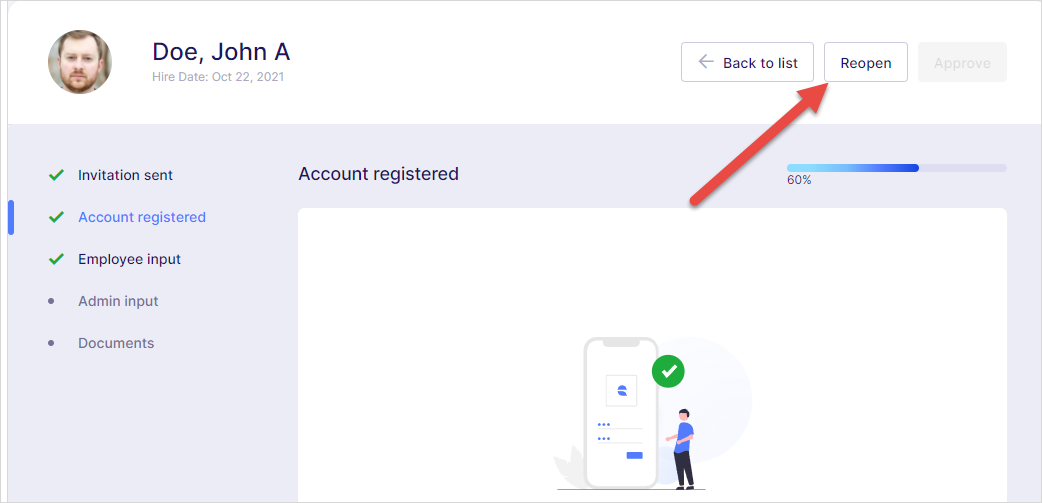 Hiring admins can enter a reason and instructions to the new hire, as well as Reopen documents which need to be completed again and signed.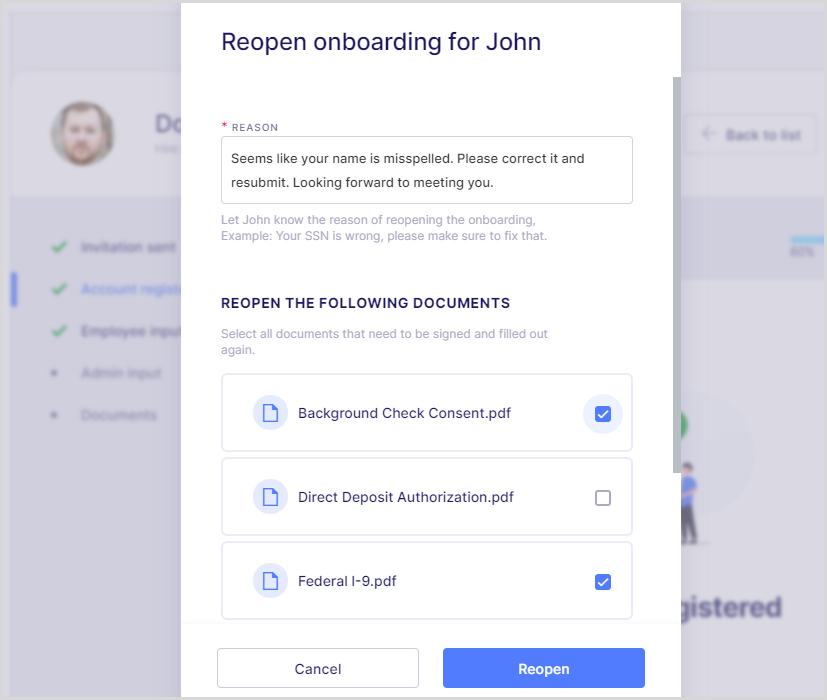 The new hire would get an email notification that their packet has been reopened.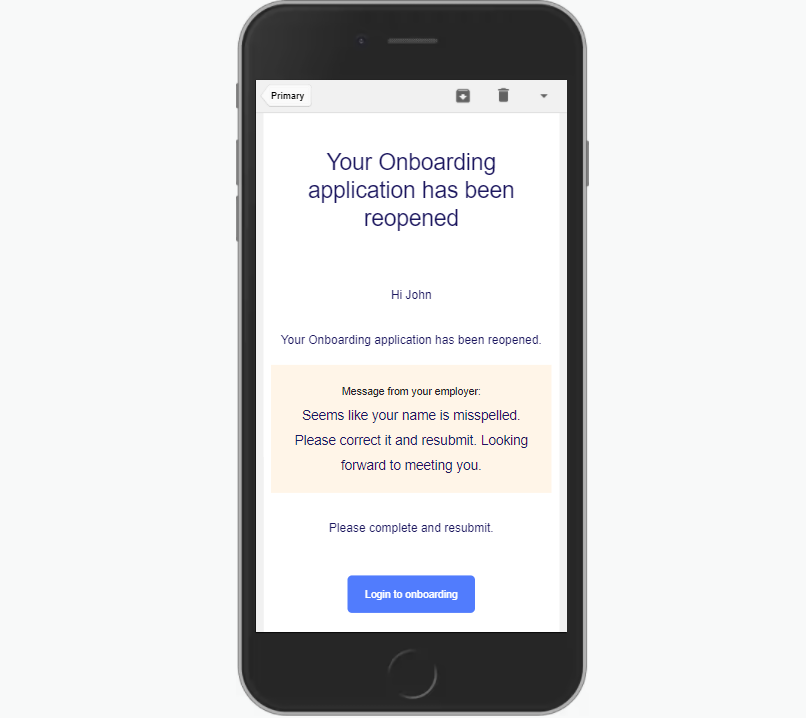 Add & Delete Documents to a New Hire Packet
Hiring admins can now Add and Remove Documents in a new hire packet throughout the entire Onboarding process. Previously, documents were added or removed only prior to sending the invite. This is very useful if the hiring admin forgot to include a document or if a wrong document was included.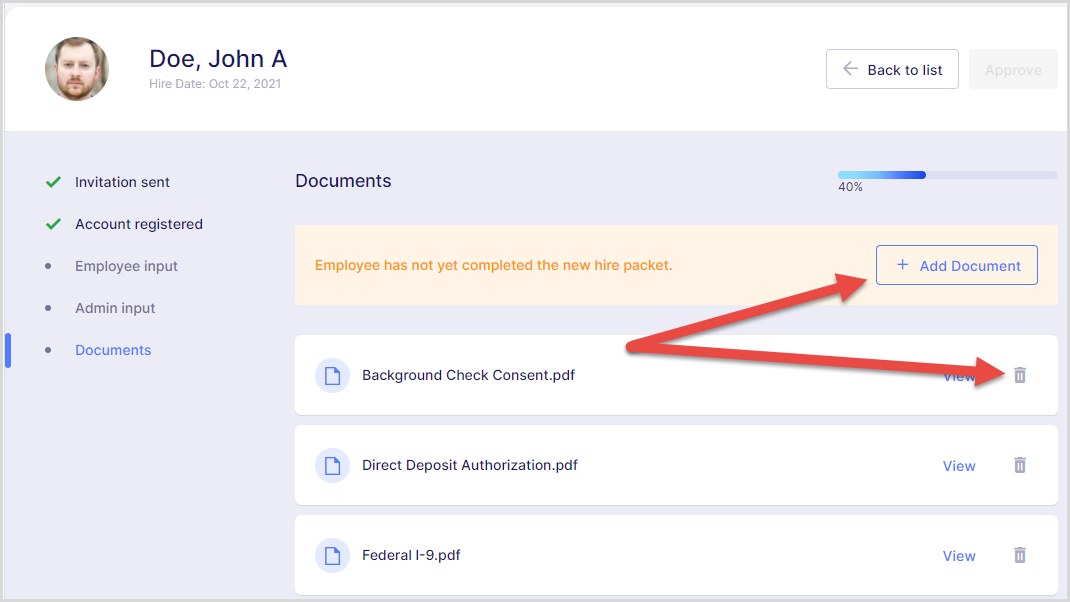 Document Instructions
Admins can now add a description and instructions for each document. The new hire then sees those instructions in ESS. This allows employers to provide document specific instructions for new hires. To add instructions to an existing document go to Company > Documents, find the applicable document and click rename.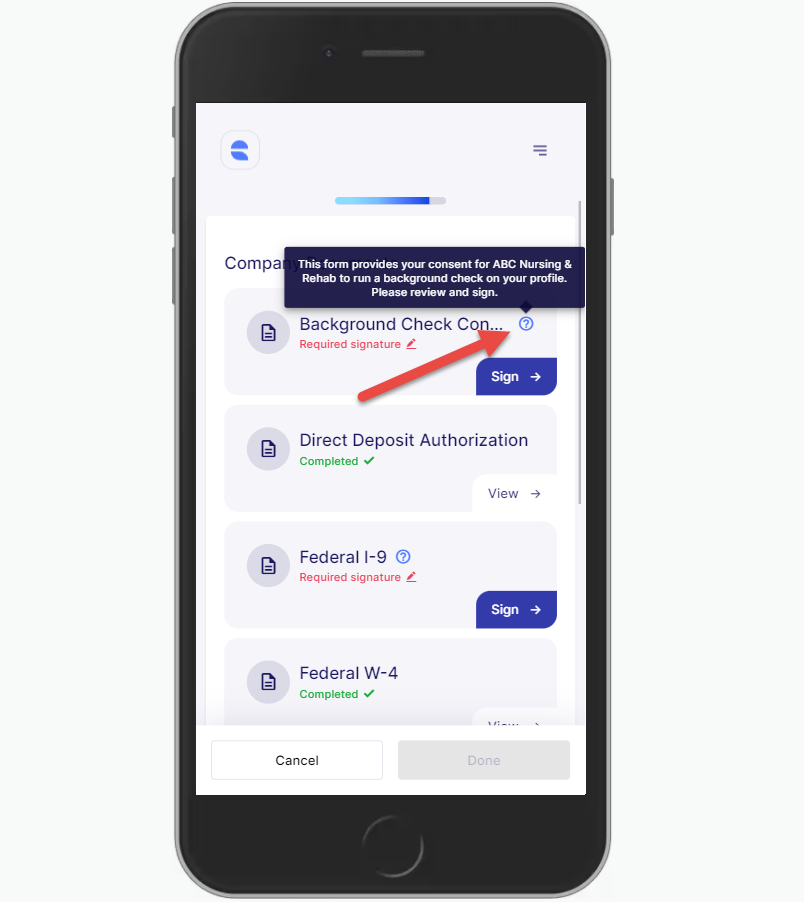 Additional Updates
The auto populated Full Name field in Documents has been updated to be First name, Last name. Previously it was Last Name, First Name.
The Pay Group field has been added to the Onboarding Pay Info card